Barrow County Estate Planning Attorneys
Protecting Future Generations in Jackson,
Walton, Gwinnett, Oconee, Clarke, Hall, and Banks Counties
No one lives forever, and everyone needs a plan for what will happen once they are gone. If you wish to sufficiently protect and provide for your family, you will need to take proactive steps to implement the appropriate estate planning tools.
If you are concerned about what will happen to your loved ones once you pass away or become incapacitated, our Barrow County estate planning lawyers are ready to provide you with the peace of mind you deserve.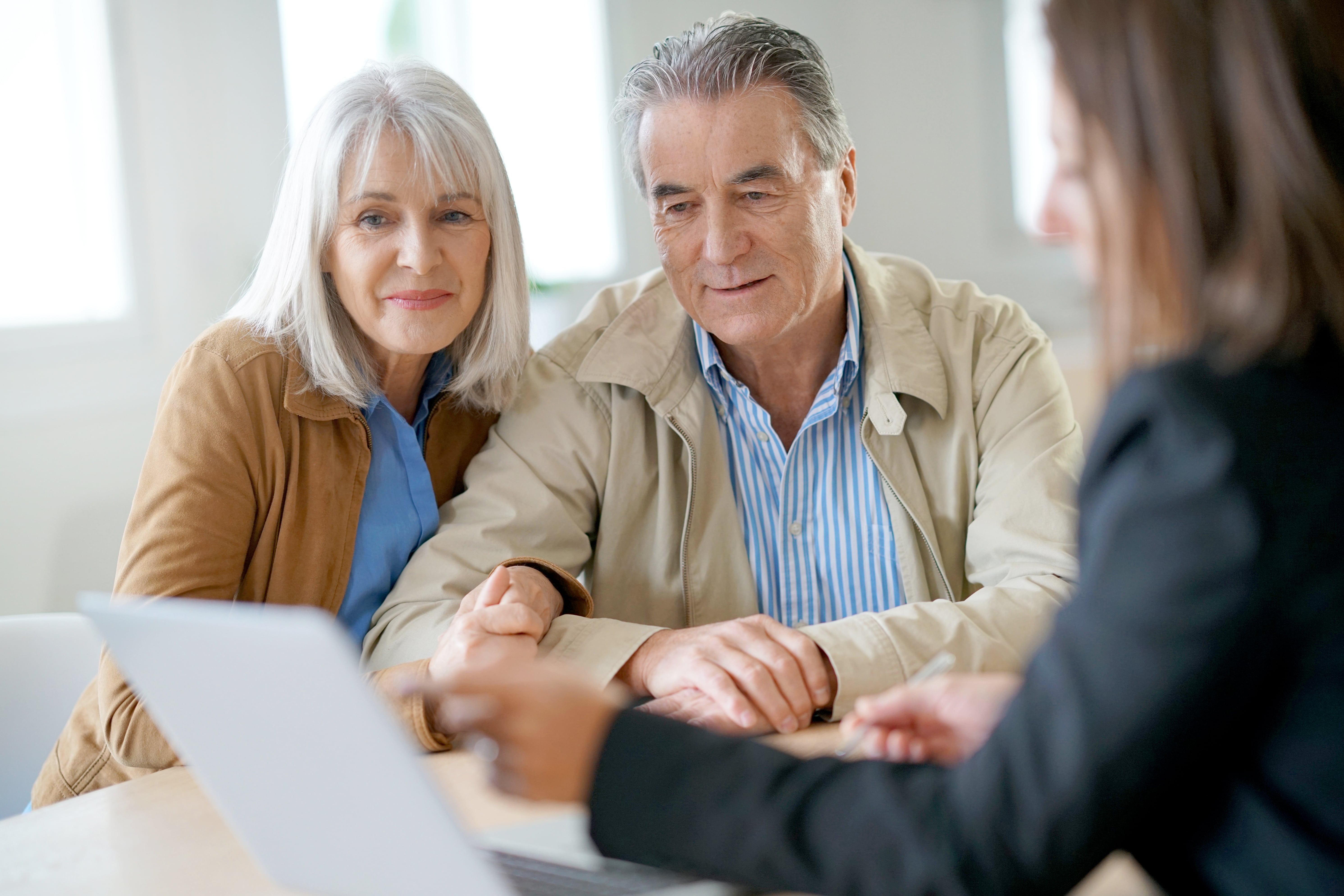 At the Mitchell & Crunk Law Firm, we make it our mission to help families write their next chapters, including the chapters of future generations.
Professional Estate Planning Services You Can Trust
Our team is familiar with a wide spectrum of estate planning tools and can identify strategies that will accomplish your unique goals. Once we have worked together to build a robust plan that reflects your wishes, we can continue to help you update your documents throughout your lifetime as circumstances change.
---
It is never too early to start thinking about estate planning. Schedule a free initial consultation with our Barrow County estate planning attorneys by calling (678) 701-6252 or contacting us online.
---
Why Do I Need an Estate Plan in Georgia?
Everyone deserves the confidence of knowing that their families will be taken care of once they are no longer around. However, some people mistakenly believe that estate planning is reserved for the extremely wealthy. The truth is that estate planning is for everyone, no matter the extent of your financial resources.
When you pass away, who will inherit your assets?
Who will take care of your children?
How can you be sure your wishes will be honored?
An estate plan can help you answer all of these questions and more.
Is Estate Planning Only for Elderly People?
Furthermore, while some people think you only need to worry about estate planning when you are older, the reality is every adult should have an estate plan, no matter your health or age. Even if you are very young and have no known health conditions, a serious accident or undiagnosed illness can theoretically strike at any time. Estate planning only works when it is done ahead of time, so it is important to protect yourself and those you love as early as possible.
What Happens if I Become Medically Incapacitated Without an Estate Plan?
If you become incapacitated without an estate plan – say you get into a serious car accident and are not able to communicate once hospitalized – you will have no say in what types of medical treatment you receive or who will advocate on your behalf. Should you pass away without an estate plan, your assets will be subject to Georgia's intestacy laws. This means you have no control over who receives your property.
No matter your circumstances, there is no reason not to create an estate plan. Our team at the Mitchell & Crunk Law Firm can help you get started.
Our Estate Planning Services
Every estate plan is different and will need to be tailored to your specific objectives. Higher value estates may warrant additional tools and protections. We know what makes a strong estate plan and can walk you through all available options.
Our Barrow County estate planning attorneys can assist you with all aspects of planning your estate, including:
Wills
You are probably at least somewhat familiar with the last will and testament, a foundational document that will serve as a key component of any estate plan. In your will, you can specify:

Who will inherit your property
Who will become the guardian of your minor children
Who will serve as your personal representative

While you do not need to necessarily have your will notarized, two witnesses must watch you sign it before signing the document themselves.
Your will does come with certain limitations: Its contents are public and will be subject to probate, the court-supervised process for settling an estate. Wills can be contested by any interested parties, including your heirs, and your personal representative may be forced to liquidate estate assets to pay outstanding debts. We can assist you with drafting and finalizing an enforceable will that reflects your final wishes.
Trusts
Trusts are more complex financial arrangements that accomplish many of the same functions as wills. Unlike wills, trusts are private, not subject to probate, and highly customizable.
When you create a trust, you will appoint a trustee to manage assets placed in that trust for your chosen beneficiaries, the people who will eventually inherit those assets. Many types of trusts are potentially available, and each has different attributes and advantages.
A revocable living trust can be modified throughout your lifetime, and you can serve as your own trustee until you pass away or become incapacitated.
An irrevocable trust cannot be changed but can protect your assets from predatory litigation or creditors.
Many families use trusts to protect loved ones with special needs or to provide funds for their children's college education. Our team can review all applicable trust options and assist with all elements of trust administration.
Advance Directives for Health Care
An advance directive allows you to decide what types of medical treatment you wish to receive or not receive should you become hospitalized and incapacitated.
Many choose to provide instructions for organ donation, palliative care, experimental surgeries, antibiotics, intubation, resuscitation, and other types of treatment. We can help you prepare your advance directive and ensure the appropriate parties have a copy.
Powers of Attorney
Appointing a power of attorney involves authorizing an agent to act and make decisions on your behalf. You can elect to have your agent's powers "trigger" in the event you become incapacitated.
Many choose to elect a financial power of attorney that handles financial affairs and a medical power of attorney to manage health care decisions. You have complete control over their scope of authority, and our team can draft powers of attorney documents that reflect your wishes.
When Should I Updated My Estate Plan?
Your estate plan is a snapshot of your final wishes at the moment you created it. More likely than not, your circumstances will substantially change as you grow older. New people enter and leave your life. You may get married, have children, or enjoy a financial windfall. Whenever a "significant life event" occurs, it is wise to thoroughly review and update your estate plan accordingly.
Significant life events include:
Getting married or divorced
Having or adopting a child or grandchild
Your child or grandchild coming of age
Moving to a new state
A substantial change in financial circumstances (including getting a big promotion, receiving a large inheritance, or losing lucrative assets)
A substantial change in medical circumstances (including the diagnosis of a new illness)
The death of or a change in circumstances involving a beneficiary, guardian, trustee, or personal representative
Even when no significant life events occur, you should consider assessing and updating your estate plan every few years. Our Barrow County estate planning lawyers are prepared to continue to advise you throughout your lifetime and can recommend changes as your life evolves. We are also extensively familiar with family law and can evaluate how any major developments – including a divorce – may impact your estate plan.
---
Call
(678) 701-6252

or contact us onlineto review your options with our experienced estate planning lawyers in Barrow County. Same-day appointments and payment plans are available.
---
"We had a great experience and I'm sure you will too!"
Trusted Guides
Dedicated Legal Counsel for Your Family
We're Here For You Helping Families
Write New Chapters
Contact Us For a Free Inital Consultation